Hey! Is the ongoing lockdown for the past few months making your life boring? Most of you will say – Yes. Well, since the UK government has revoked the lockdown measures, we can go away on dog-friendly holidays. We can now venture out of our homes and take the dog along with us.
Planning for a long drive? Wondering what you should pack when travelling with your dog?
Planning a short weekend gateway can be a stressful time, and neither of you wants to miss out on your travel plan's, nor do you want even to leave your furry friend behind.
No Need to Leave Your Pets Back
Thankfully, many travel destinations are becoming pet-friendly and allowing dog owners to bring their pets. However, one thing that might bother you is the essential travel products to pick for your furry friend. Well, when you are planning a trip with your little furry friend, you need to be very organized. It won't freak you out during emergencies that may arise, like dealing with the poop of your pet on the car seat or feeding them food. Just write down the necessary things that you will need for your pet during the travel. With all travel essentials, it becomes easy to deal with your pet and their necessities.
Staying Organized with these 12 Travel Essential Products
Staying organized does not mean that you have to be too rigid and stick to a not so welcoming schedule. Instead, it gives you the chance to handle unscheduled situations. An organized person can set an example for society. Also, it would help a person to ensure that their pet is not creating any problem for other tourists.
It would be best if you saw that your pet activities are not causing any nuisance. Now, without further ado, let's take a look into the essential travel products that would make your vacation with your furry friend a smooth one.
Safety First Pet Car Seat
It is one of the essential things for your furry and sweet friend. The car seat fits the seat-back perfectly. It has exterior storage pockets for any extra ingredients storage. The car seat offers a broad view of your pets so that it can also enjoy the pleasant atmosphere. It has a safety belt that can be hooked with the pet's harness for its safety. You can purchase the colour as per your choice.
Safety First Anti Shock Pet Dog Car Seat Belt
The car seat belts are 2.5 cm wide and are made of nylon. It can be easily attached to the dog's harness and into the car seat belt clip. The adjustable length varies between 53 cm to 75 cm and making it suitable for small, large, or medium pets. Its 360-degree swivel hook permits your pet to turn around and get comfortable without tangling. It comes with a 2.1 cm universal seat belt clip that fits into every vehicle.
Ultimate Pet Travel Water Bottle
It is made of BPA and lead-free recyclable food-grade plastic. The easy push-button in the water bottle allows you to fill and empty the water bowl. Its secured lock won't spill water in your bag.
Distracting Pet Treat Licking Pad
It is a perfect product to make your pet happy and distracted when you're busy with some work. You can spread the pet's favourite soft treat over the surface. Its repetitive licking helps in soothing your pet and calming their hormones. The pad helps in saliva stimulation and promotes fresh breath.
5. Biodegradable Poo Bags with Free Poo Bag Holder
The package contains almost 1000 poo bags that are easy to carry. The package contains 50 rolls with around 20 bags in each roll. It is environmentally friendly, durable, compact, and stylish.
Safety First Aid Dog Kit
It will ensure that you are always prepared to take care of your pet whenever it met with some unforeseen accident. The kit can comfort an injured pet until a Vet visit is arranged. It is a veterinary-approved first aid kit. It contains pods of saline, medium dressing bandage with ties, blanket, swabs, micro-porous tape, pairs of latex gloves, plastic pouches, alcohol-free cleansing wipes, scissors, and tweezers.
Reusable Waterproof Dog Puppy Pee Pads
These waterproof pads help in keeping the environment fresh. It comes in leak-proof and non-slip bottom. These pads can be used countless times and machine washable. Its super absorbent quality helps it to hold around 1-liter liquid. The pee pad is available in a different size.
Spill-Proof Travel Pet Water Bowl
It is a smart proof floating disc design that can be used at your home and car while travelling. The capacity is around 750 ml. It has a non-slip base and comes in various sizes and colours.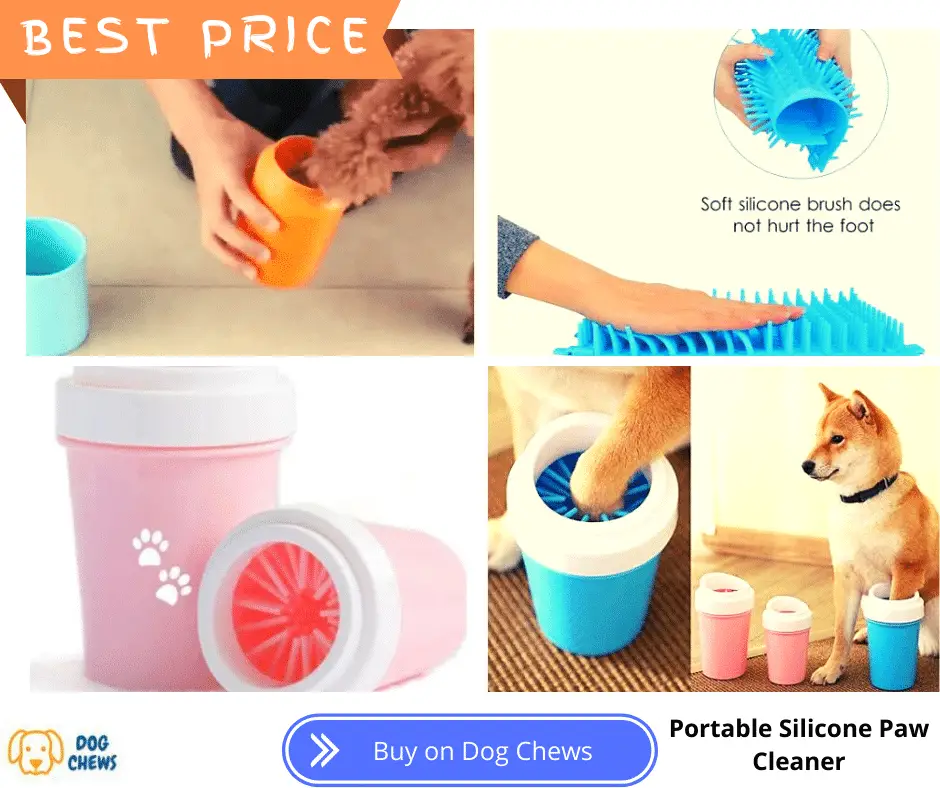 Portable Silicone Paw Cleaner
After an outdoor play session, it effectively and quickly cleans the pet' muddy paws. The gentle silicone bristles ensure comfort during cleaning. Its compatible size makes it portable and easy to carry. Its smart rotational design helps in cleaning paws smartly.
Summer Pet Cooling Cushion Mat
The cooling fabrics naturally soothe your pet during the hot summer months. The mat can be laid on the floor, bed, car, and crate. It is easy to clean and machine washable. The mat is made of thin, light, and breathable fabric and is available in a different size. It makes your pet happy for hours.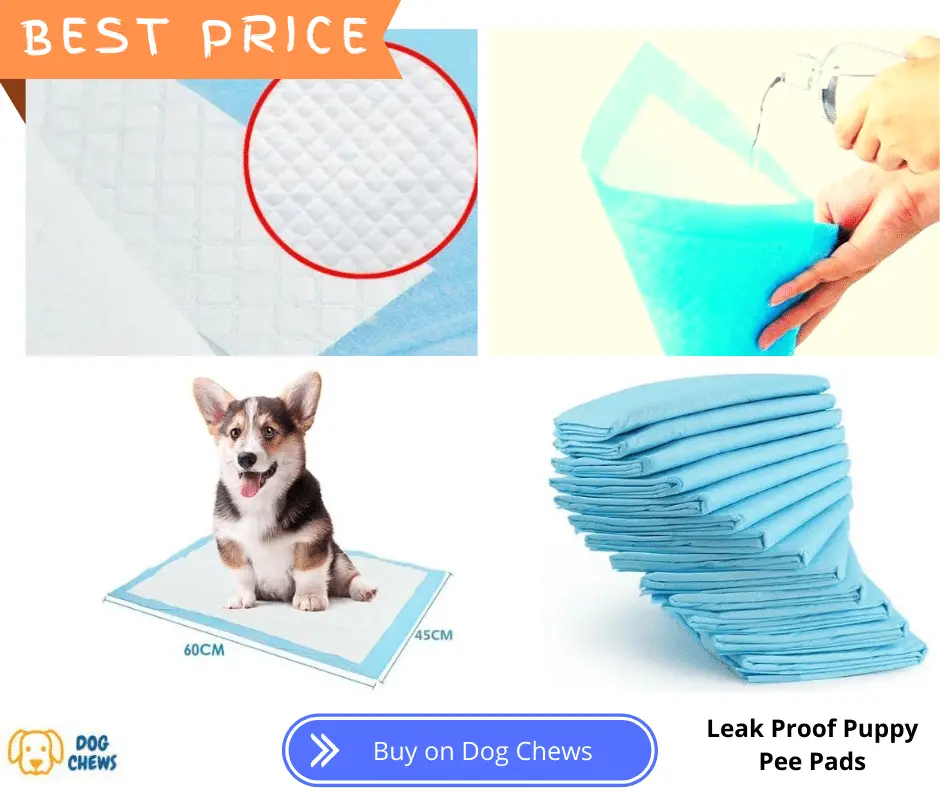 Super Absorbent Leak Proof Puppy Pee Pads
This is a perfect product to help potty train your puppy while keeping your surroundings clean. It comes in five-layered protection, and it includes rapid absorbing and neutralizing liner, leak-resistant lining, moisture-locking powder core, and quilted quick dry top layer. You can dispose of it quickly.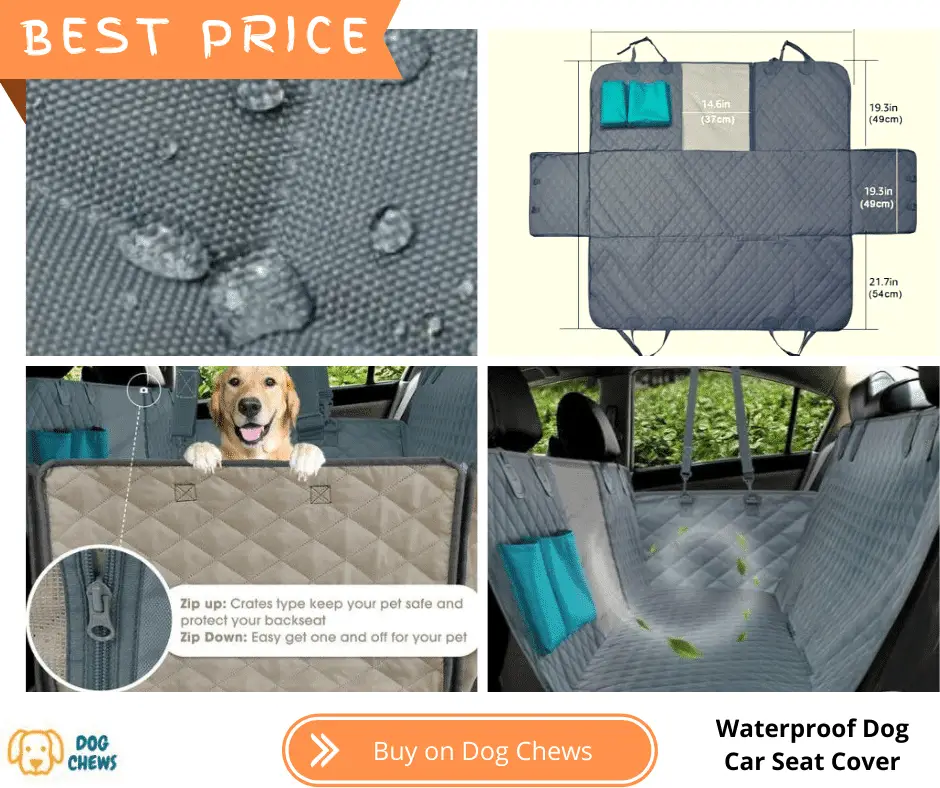 Premium Waterproof Dog Car Seat Cover
This helps to protect your car seat from fur and scratches. The Velcro openings allow easy access to seat belt buckles. Also, the seat cover eliminates driving distractions and goes with all car interiors. The seat anchors and snap buckles keep the seat cover firmly in place.
Think about the gloomy face of your pet when you even leave them for a few hours.
With these essential travel products by your side, you don't need to leave your furry friend in a kennel. What are you waiting for?