Teresa Milne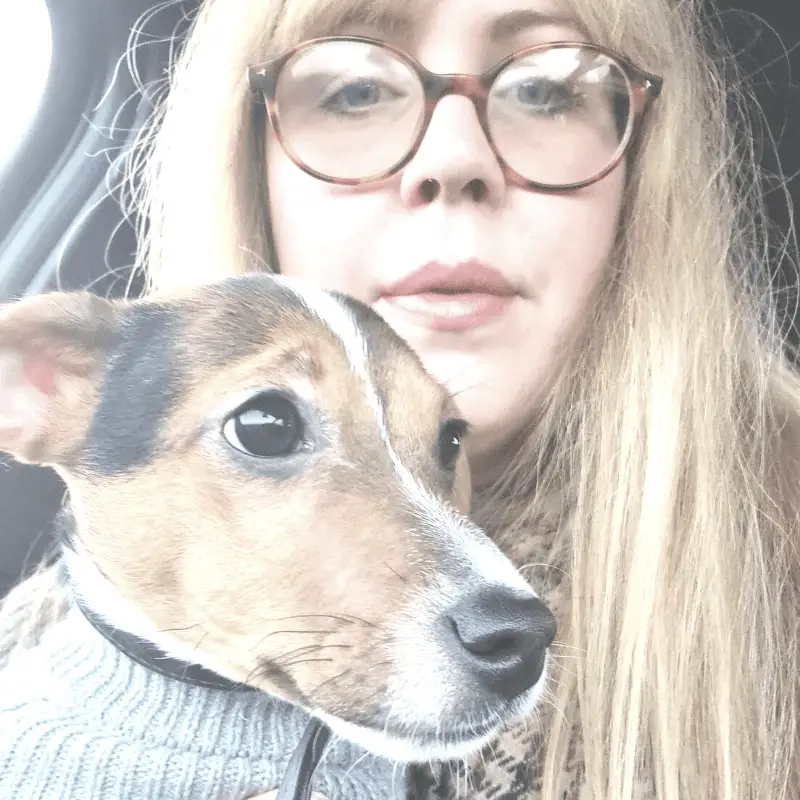 Teresa Milne is a dog lover and has had many dogs. Currently, she has a Jack Russell Terrier named Albert.
Teresa created the Dog Friend Scene website in 2015 to help other dog owners take better care of their dogs' nutrition and provide education about these animals.
In 2008, Teresa rescued an 8-year-old Jack Russell Terrier named Pippy. Unfortunately, Pippy was diagnosed with pancreatitis. To help him get better, Teresa studied canine nutrition and researched various dog foods and herbal supplements to find the best ones.
She started the Dog Friendly Scene from this information and through her love of writing.
Teresa enjoys sharing her knowledge and helping dogs and their owners have better lives together. View all of Teresa Milne's posts.
Teresa is the author of Canine Nutrition Guide: For The Love Of Healthy Dogs; you can find it on the Amazon bookstore.
Her ultimate goal is to educate as many dog parents as possible so that dog owners and their dogs can live longer and healthier together, just as she was trying to do with her late dog.
Message from Teresa Milne 
You can try this: Check the back of your dog's food label and see if you notice an ingredient called meal or bone meal.
What is bone meal?
Bone meal is crushed-up bones added to your dog's food. It's a cheap, low-grade filler with the poorest quality calcium.
When choosing a dog food, look for pure, fresh foods with added botanicals. Food brands with these ingredients will have your dog's health as their top priority.
Good nutrition is vital for a dog. It helps them to repair, heal and grow old comfortably.
Good nutrition can cure and prevent many illnesses or, at the very least, give your dog an immune system so strong it has the best fighting chance to protect.
Remember! Never trust the front packaging of dog food! 
You must always read the back label to understand what is in dog food.
Do you like to share human food with your dog? There are a lot of foods that you may think are safe for your dog, but they're not. See my advice on dog food extras here.