Dog-friendly hotels are a perfect choice for dog owners, who do not want to miss out on the comfort and facilities of hotels but also on the companionship of their beloved dogs, small dogs or big dogs (Royal black German shepherd) on holiday. Fortunately, in recent years, more and more hotels have discovered dog owners as welcome guests, where other overnight establishments, for fear of dirt and harassment, continue to oppose this need.
But what characterizes dog-friendly accommodation and what should be considered during your stay? We give tips on what you should look out for when booking a hotel, which has attached friendliness to dogs on the flags.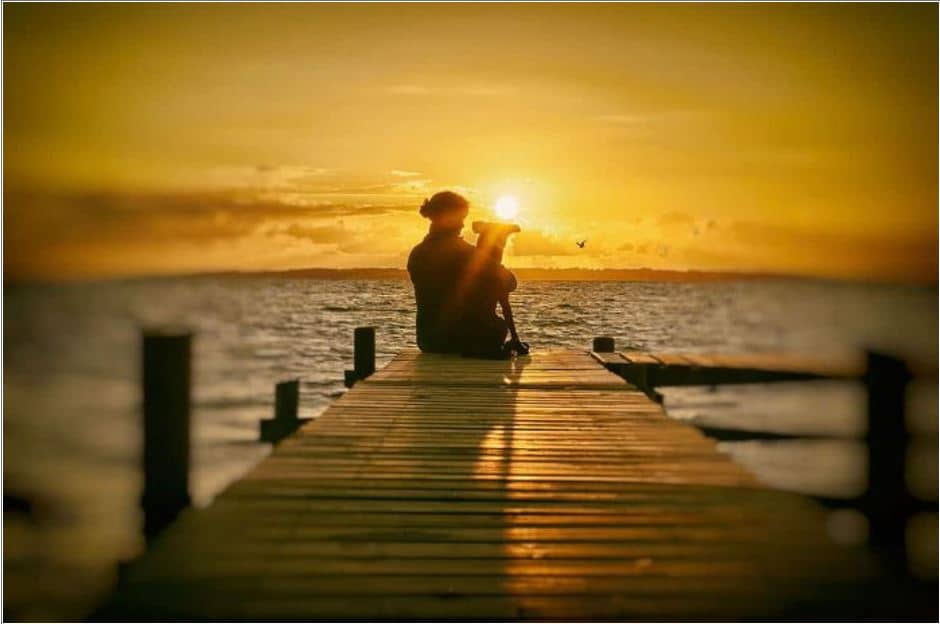 What Characterizes Dog-Friendly Hotels?
Pets tolerate many hotels – but some hotels require that they are allowed in the hotel grounds only in suitable transport boxes. Since the four-legged imprisoned a real dog life, Dog owners prefer to look for hotels that have more to offer their animals.
Sleeping outside the box: Of course, this is not the case in Germany, for example. Many hotels only allow dogs if they stay in the room within their box. Dog-friendly lodgings allow owners to sleep in their dog bed or on the rug, just as they want, and sometimes even stretch their legs.
Food as a room service: If you do not want to complain about your luggage with several kilos of dog food, should choose a property that offers a feed service for four-legged friends. Some hotels specialize in guests with an animal attachment and offer all sorts of delicacies from the in-house feed brand to BARFing.
Free access to facilities: Dog-friendly hotels allow dogs access to the restaurant and sometimes even to the sunbathing areas by the pool. Also, it should be noted, however, whether dog swimming is allowed only in designated lakes and beaches.
Forget something on holiday? No problem: Some hotel operators are happy to help out if dog owners have forgotten the water bowl or the food bowl at home. Even dog beds can be found in the fund of some hotels.
Service for the four-legged friend: Some dog-friendly hotels offer wellness not only for human guests but also for dogs. This extends from the welcome treat, dog meadow in front of the house, and special training offers to a relaxing dog shower and massage. If the owners need time for themselves, dog-oriented hotels also provide a coach service or the services of a dog sitter.
Personnel with dog experience: It is more relaxing when dealing with people who know how to handle a dog.
What to Look For When Booking a Hotel?
Does the hotel require an extra charge for the dog? Many businesses charge an average cleaning fee between 10 and 20 euros per night. If a room is particularly dirty, this can be more expensive. If the dog caused damage to the inventory, this would also be charged. For this reason, suitable dog insurance is recommended here.
Are all dogs allowed? Out of consideration for other guests and especially children, there may be restrictions on huge dogs, for example. Often the booking is based on the breed, size and weight of the dog. The size is also relevant, for example, if you are a multi-dog owner. Or, depending on the size of 1 or 2 dogs in the room can be accommodated.
Availability of free rooms: Although large hotels that allow dogs have many places, the number of spaces for guests with dogs may be limited.
Rules of Conduct for Dog Owners in the Hotel
Both owner and dog have to get involved here: It is essential to teach the four-legged friend the most important rules of conduct that makes holidays for people and animals more relaxed. Of course, the Dog Knigge also serves to attract the attention of non-dog guests in the same hotel:
Do not let the dog contact you without being asked: Even if a dog is friendly and playful, he is not allowed to ask any other person to play without being asked. If the dog is interested in the dog, owners should first ask if they can let them off and give them a sniff. Important: dog owners should the balance of power between man and dog to keep an eye, and an impetuous Retriever not to a toddler can be a whirlwind.
Practice leash: In many hotel facilities, linen is required to reduce the risk of accidents and calm the nerves of non-dog owners. For the relaxed running on a leash, the dog should already be used to it. Land dogs, who are allowed to romp about freely on the fields at home, may need to be re-leashed before going on holiday so that stress is avoided.
Train the command "Platz": If you want to take your dog to the restaurant with you, you should train with him in advance to relax next to or under the table. Even the co-travellers are disturbed when the four-legged begging at the table and thereby draws attention by squealing and howling. "Place" should mean that the animal relaxes while lying down until master or mistress gives it another command.
Dogs must be able to stay alone: Who wants to spare his dog the bustle in the restaurant, should leave him alone with toys in the hotel room. But the animal must be used to waiting in a strange environment without howling or barking. Otherwise, he will be displeased by the noise annoyance guaranteed the room neighbours in rage. If you want to prevent, practice with his dog before the holiday by the hour to stay alone in an environment that is not his home.
Many hotels ask you to use the "do not disturb" sign the dog is in the room on his own so the cleaners will not enter the room.
More Tips
What is needed for a holiday with a dog depends on where the journey goes. Especially for travel abroad, special conditions apply:
Refresh vaccination: Veterinarians recommend keeping the vaccine protection for their four-legged friends always up to date. If you have planned a hotel stay in other European countries, this is particularly true: only with a current rabies vaccination, the dog is allowed to cross the border. The vaccination is noted in the blue European pet passport.
Note special rules: To enter other European countries, a dog must carry a microchip that allows a clear identification. Nevertheless, additional rules exist in some countries, such as Norway or France. In France, for example, dogs belonging to category 1 of the so-called "fighting dog breeds" are prohibited from entering. Category 2 dogs may only be kept on a leash and muzzle.
Take care of cooling during summer trips: Not only human travellers sweat in car and train in summery temperatures. Dog owners should make sure that the dog's seat in the back seat or the cargo hold is well air-conditioned. If necessary, you should put a cooling mat in the transport box for animals with a long, thick coat. The dog should rest regularly and get fresh water.
Dog-Friendly Hotels Ensure a Relaxing Holiday
Dog owners who have already left their pets at home will be able to confirm that relaxation on holiday is hardly possible if one misses their dog painfully. But that is not necessary if a dog (Black German Shepherd Dog Breed Puppies) and owner find the right hotel. For the perfect holiday, your dog has to learn only a minimum of social ability so that he is welcome again as a guest next year.