The Dog Friendly Scene website contains essential information to help keep your dog safe, healthy and happy. Learn about the different dog breeds and how they vary from each other.
Articles Contain Vital Information
Stay Safe: Knowlege to stay protected from many day-to-day ingredients, toxic flowers/plants, and human creams.
Healthy: Nutrition, learn about different nutrients, healthy dog foods, pros and cons of different cooking methods.
Happy: Knowledge is power! Keeping your dog safe and healthy results in a happy, content dog!
Articles are written by professionals who love dogs and want nothing more than every dog parent to raise their dogs in the best way possible. Come and meet the team!
We help new dog parents and existing dog parents! It can be challenging for people who have never had a dog before to know what to do with the new addition to their family. Such as the importance of good nutrition.
This topic is very close to our hearts!
Good nutrition is vital for a dog to live life to its max.
Learn from real dog parents, canine nutritionists and obsessed dog lovers with a professional with real experience in their expertise.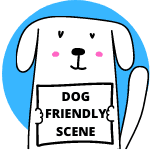 If you love animals just as much as we do, it doesn't just stop at dogs! Please check out our new expanded profile Petrapedia. You will find articles on many kinds of animals, like cats, hamsters and snakes.
Snakes are some of the most exciting animals on Earth. They have a lot of unique adaptations that allow them to thrive in a variety of habitats. Learn all about these fascinating creatures!