There is hardly anyone who does not like to light a scented candle or two from time to time, especially around this time of year. With the nights drawing in, it's a perfect time. However, while we enjoy the candles' aroma, most forget that it affects our dogs. If you are a dog parent, you must think, are scented candles bad for dogs? If you are a dog parent, you should rethink the entire concept of buying a scented candle. Let's discuss strictly how aromatic candles affect the health of your pet canines.
Candles made with paraffin wax, lead wick, or synthetic oil can harm your dog's health. However, if the candle is made with soy wax, coconut wax, or vegetable-based wax and has a 100% cotton wick that is unbleached, it is safe for your pet.
If you observe a change in your dog's behaviour after using candles with chemicals, it is important to find a safer alternative. Such candles can be hazardous to your pet's health and yours.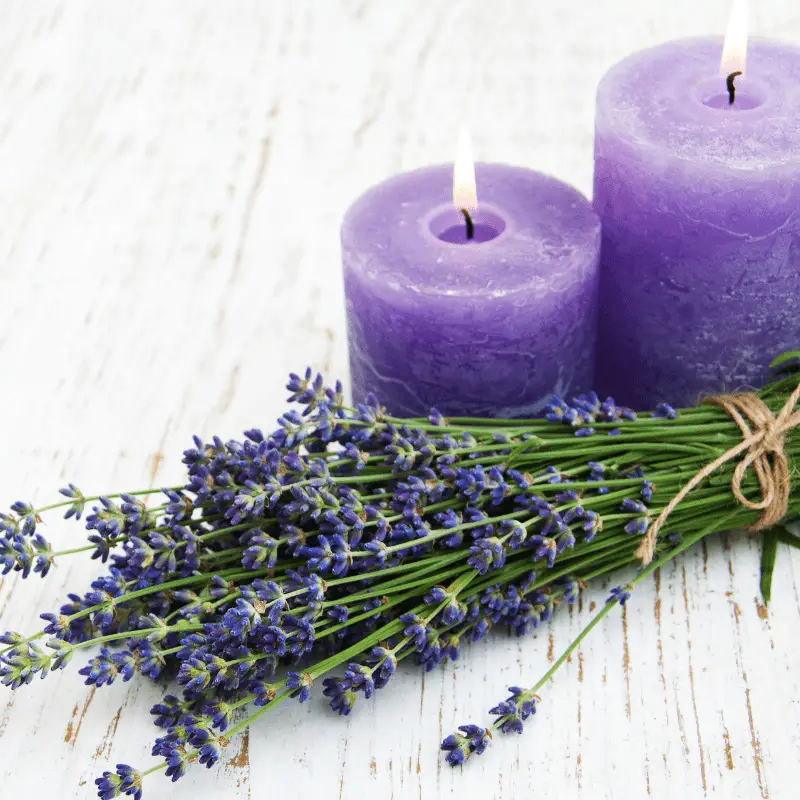 Steer Clear of These Components When Selecting Candles for Your Home
As a dog parent, you must be extra careful about the ingredients of the scented candles you buy. Avoiding these candles will help your pet and benefit your health. Here are some of the components you should avoid while purchasing scented candles.
Lead
Some candles use wicks with a metal core. Most of these wicks contain lead, affecting your and your pet's central nervous system. If your dog is chomping at the jaw excessively, it might be a sign of lead-related health issues.
Paraffin Wax
Most of the candles in the market are made of paraffin wax. Theoretically, paraffin wax is slightly toxic for your dog. If consumed, the paraffin wax will create digestive issues, at the very least. In severe cases, it can lead your dog into a coma. Also, as paraffin wax is made from petroleum waste, it releases carcinogens when burned.
To ensure your home's air quality is not compromised, read the label carefully before purchasing a candle to ensure it does not contain any of these hazardous chemicals.
Formaldehyde, Acetaldehyde and Acrolein
To ensure your home's air quality is not compromised, read the label carefully before purchasing a candle to ensure it does not contain any of these hazardous chemicals.
Formaldehyde: Formaldehyde is a colourless, flammable gas with a strong odour. It is used in many products and processes, including building materials, furniture, and candles. It is also used as a preservative in some foods and as an embalming fluid. Exposure to formaldehyde can irritate a dog's eyes, nose, throat, and skin. Long-term exposure can lead to cancer. 
Acetaldehyde: Acetaldehyde is a colourless, flammable liquid with a pungent odour. It is used to produce plastics, resins, and other chemicals. Exposure to acetaldehyde can irritate the eyes, nose, throat, and skin. Long-term exposure can lead to cancer. 
Acrolein: Acrolein is a colourless liquid with a pungent odour. It is used to produce plastics, resins, and other chemicals. Exposure to acrolein can irritate the eyes, nose, throat, and skin. Long-term exposure can lead to cancer. Acrolein is also highly toxic when inhaled or ingested.
Candle Safe Ingredients
If you're seeking a safe candle option, 100% Beeswax candles are perfect. They are natural and free of any chemicals. For added safety, opt for unbleached 100% cotton and wood wicks. Soy, coconut wax and vegetable-based wax candles are also viable alternatives.
Soy wax
Beeswax
Coconut wax
Palm wax
Vegetable wax
Cotton wicks
Lead-free wicks
Natural dyes
Cleaning Tips to Keep Your Home Odor-Free with Dogs
It's no secret that having multiple pets in your home can lead to unpleasant odours. While candles can help to mask the smell, there are other ways to keep your home smelling fresh. Here are some tips for keeping your home from smelling like dogs.
Use Vinegar And Water
Use vinegar and water to keep the counters, tiles and floor clean. It effectively cleans your home and does not leave any smell as well. Also, as the vinegar is not expensive, it is a pocket-friendly option.
Use Hydrogen Peroxide
Mix a little hydrogen peroxide into your regular vinegar and water solution to eliminate the odour-creating germs. This solution can remove the mud tracks your dogs leave in your home.
Use Air Purifier
The air purifiers can work wonders when protecting indoor air from pet odour. A purifier clears allergens, mould, dust and odour and keeps indoor air clean. There are many good air purifiers on the market. However, if you get one, don't use Vicks VaporRub or anything with toxic substances because your dog can breathe these in and irritate their airways.
Open Windows
Opening windows can help to circulate fresh air throughout your home and reduce pet odours.
9 Candles That Are Safe For Dogs
As an Amazon Services LLC Associates Program member, we earn fees by linking to Amazon.com and its affiliated sites. By clicking on and/or purchasing products through our links, you may provide us with a small commission at no additional cost to you. We only suggest items we believe and think you will enjoy. Thank you for your continued support!
These candles are super safe for your dogs and good for the environment. They are made from soy wax, and these candles are scented with lavender oil. Vegan Bunny candles are not harmful to your canine friend and are perfect for sending your dog to dreamland.
These candles' wick is made of 100% pure cotton trim, which would help it burn for about 40 hours. These candles are made of 90% recycled materials and are acid and plastic-free. The candle is 100% recyclable.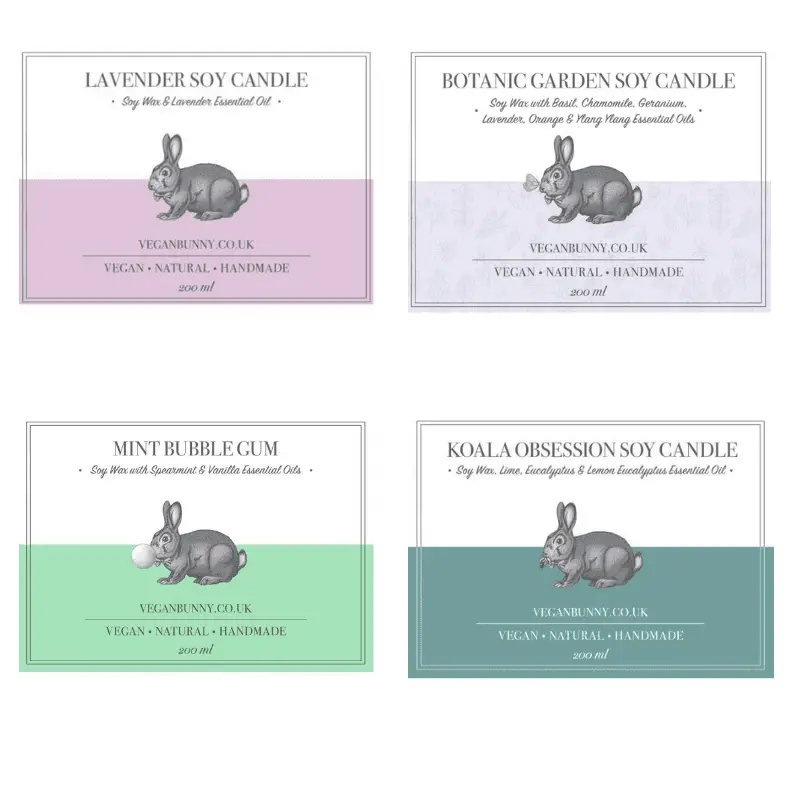 The company owners created this brand after their cat got diagnosed with asthma. The incident helped them understand that the shop-bought candles with loads of chemicals are unsafe for dogs and cats. So, they devised a candle containing only natural ingredients, like cotton wicks and rapeseed wax. Each HappyPaws Candle CO candle contains 100% pure essential oils. That means only the extracted plant products are added to the wax. Also, the bonus part is that the company offers candles in eco-friendly packages.
3. Eco Mutt
Like the other one, its owner created this company to make candles that do not harm their adorable Springer Spaniel. These soy wax candles are hand-poured and made from pure essential lavender oil. There are no chemicals no toxins in these candles, and they are safe for your dog. Candles of this company have a burn time of about 40 hours and are perfect for relaxing.
These mini travel candles come with a 100% cotton woven lead-free wick made of soy wax. These candles have a burn time of about 30 hours. They are available in four different aromatherapy fragrances, i.e. lavender, french vanilla, gardenia, and jasmine.
YMing candles are the perfect gift option for every occasion. All of these fragrances are safe for your beloved pets. You can later use the colourful tin containers of the candles as home accessories.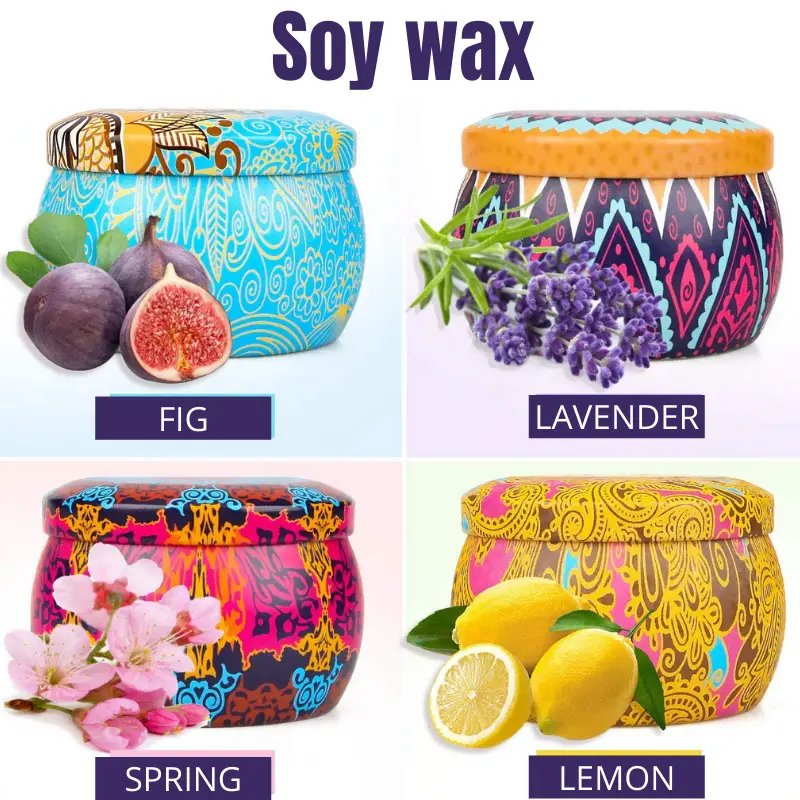 The divine fragrance hits you immediately when you open the candle box. This company creates 100% natural candles that offer real aromatherapeutic benefits. The burn time of these candles is about 50 hours. That means you can relax for hours with these Neom candles.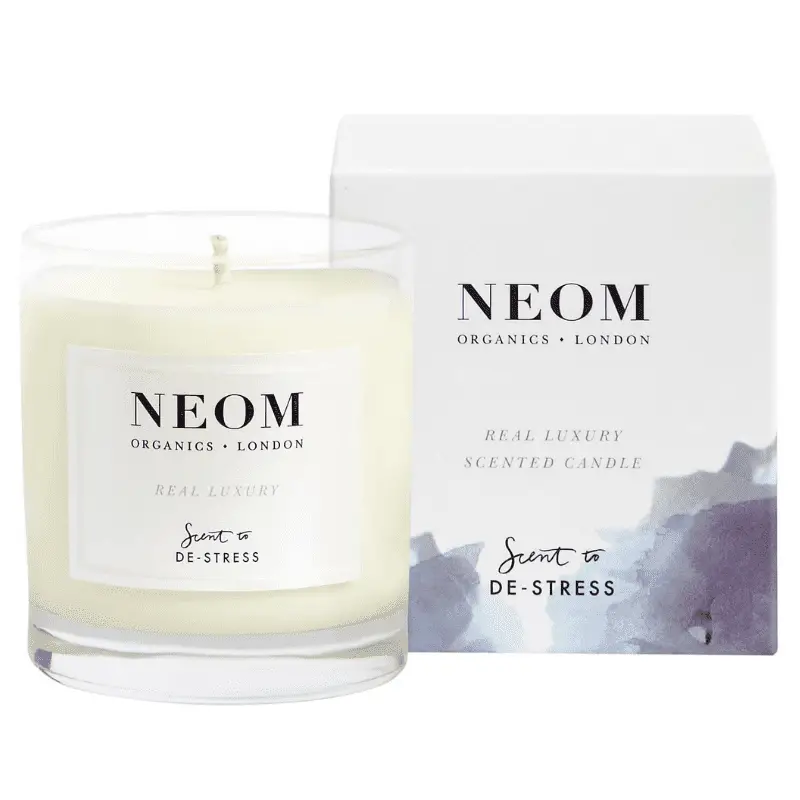 These candles smell so good that a single whiff can help you relax. These candles contain high-grade cotton wicks and have about 50 hours of burn time made from soy wax. Kiss the Moon candles are available in roman chamomile, pure lavender and bergamot fragrances. All these 100% pure essential oils are not harmful to your canine buddy. These candles can help you and your pup to relax to no end.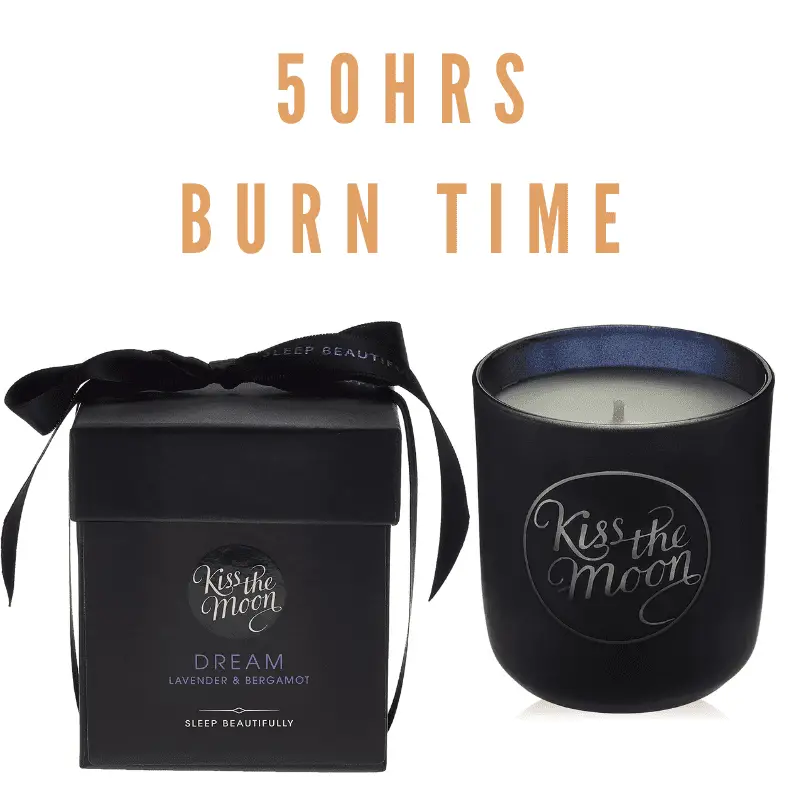 7. Wild Beautiful Free
These candles are made from organic coconut wax and are a perfect alternative to regular beeswax and soy wax candles. 100% pure essential oils are used to make these candles, ensuring your dog's safety. As if that was not enough, 10% of these candles' proceeds go to the non-profits working for Lion, Elephant and Gorilla conservation.
These Pet House Candles are 100% natural soy wax and safe for your canine friends. The candle's organic essential oils create a rich aroma that effectively removes unpleasant smells and makes your home feel clean and fresh. This candle has an impressive 60-hour burn time.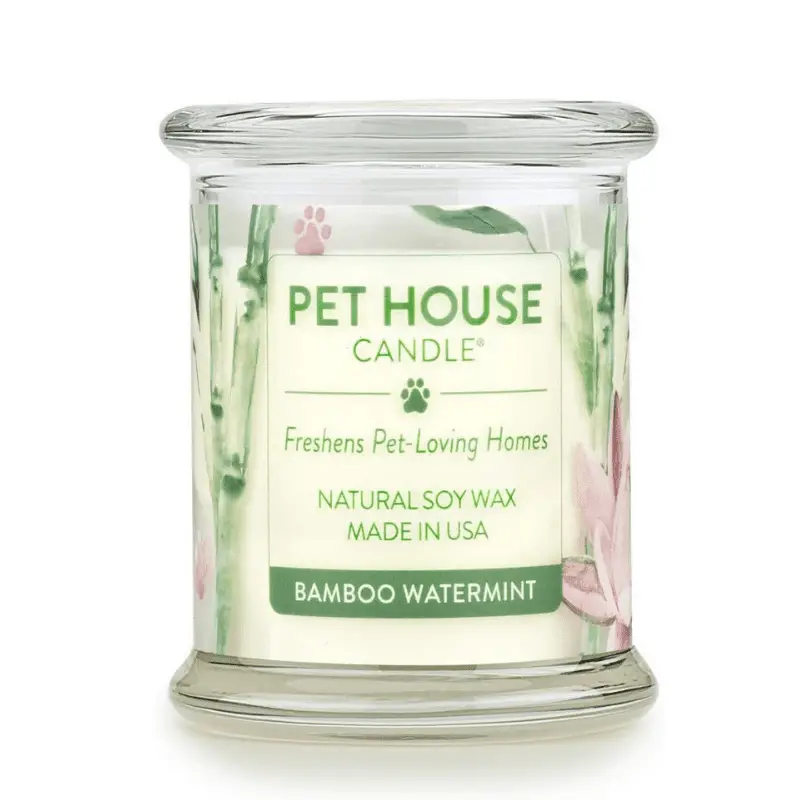 Mrs Meyers candles are safe for dogs since they are made from vegetable soy wax, making them a perfect choice for relaxing and lighting a candle around a dog. Your dog benefits from non-toxic fumes, but you also do.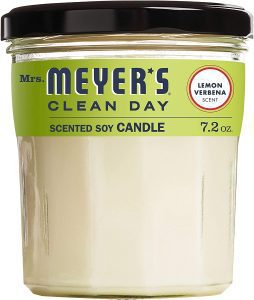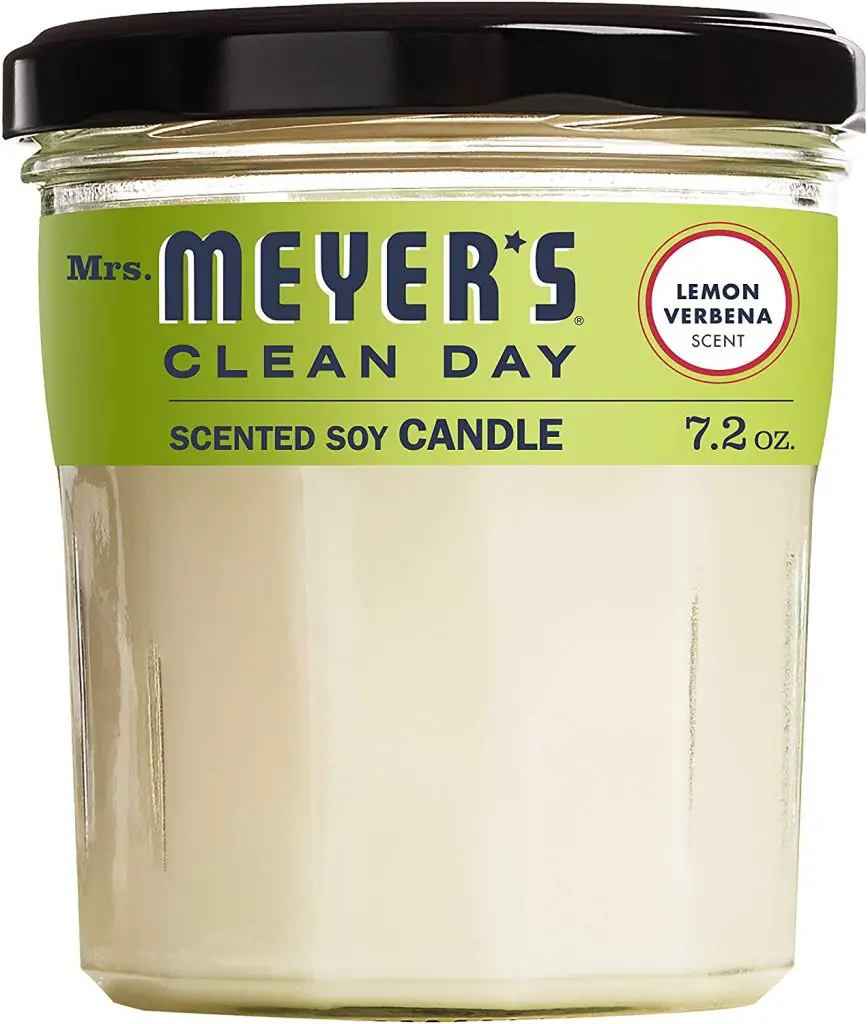 Candles that are safe for dogs but could be better
Are Yankee candles toxic to dogs? Yankee uses refined paraffin wax, considered non-toxic when burning and does not emit enough harmful fumes. Paraffin wax is added to thousands of cosmetic and medical products; however, this would be toxic if your dog has consumed the candle. Otherwise, keep enjoying the candle glow. Yankee candles are safe. Refined means it has a much lower percentage of oil in the wax. The more refined it is, the better. However, refined paraffin wax is less good than soy, bee, coconut, or vegetable-based wax.
Is lavender candle safe for dogs?
Avoid using scented candles around dogs as they can be sensitive to strong smells, and the fumes can irritate their respiratory system. Some essential oils used in scented candles, including lavender, can be toxic to dogs if ingested. If you want to use a candle around your dog, it's best to choose an unscented one or use a diffuser with pet-safe essential oils.
Is sandalwood candle safe for dogs?
Avoid using scented candles around dogs as they can be sensitive to strong smells, and their chemicals may cause respiratory problems or allergic reactions. If you choose to use a sandalwood candle, keep it out of your dog's reach and ensure proper ventilation.
Are Woodwick candles safe for dogs?
Generally, yes. Woodwick candles have high-quality paraffin and soy waxes, natural wooden wicks, and premium fragrance oils. However, taking precautions is essential to ensure your pet's safety. The fragrance oils may cause respiratory irritation or allergic reactions in some dogs, so keep them away from the candle while burning. The wooden wick can also be a choking hazard if your dog chews on it, so keep the candle out of reach. Monitor your dog's behaviour around potential threats to prevent accidents or injuries.
Conclusion
Undoubtedly, our dogs are beloved by many; people are willing to go the extra mile for them. While it is important to consider the potential risks of scented candles for dogs, other ways exist to protect them from toxins. By opting for healthier alternatives, you can protect your dogs and yourself from harmful substances.
Developing a regular cleaning routine is essential for keeping your home free of doggy odours. Aim to wash your dog's blankets weekly, vacuum the floors and rugs every other day, and bathe your pup regularly. While it may be a lot of work, following this routine will ensure your home smells fresh and clean.