Yes, the law "Control of Dogs Order 1992" States you must have a collar on your dog at all times in public spaces. It's a legal requirement, and if caught, it's an offence, and you will be guilty of the Animal Health Act 1981, and you will be fined £2,000 if caught.
What happens if you get caught
If caught, you could get a fine of £2,000, or the dog can be deemed as a stay dog and get taken away under section 3 of the Dogs Act 1906 or section 149 of the Environmental Protection Act 1990.
When is it ok for dogs not to wear a collar
Sporting dogs

Professional vermin catchers

Sheepdogs

Official duties

Emergency rescue work

A registered guide dog
Does my dog still need a collar if microchipped?
Yes, by law, you need both for your dog, a microchip and a collar with a tag. If your dog is not microchipped, you can be fined, which will set you back £500.
What about at home and in the garden?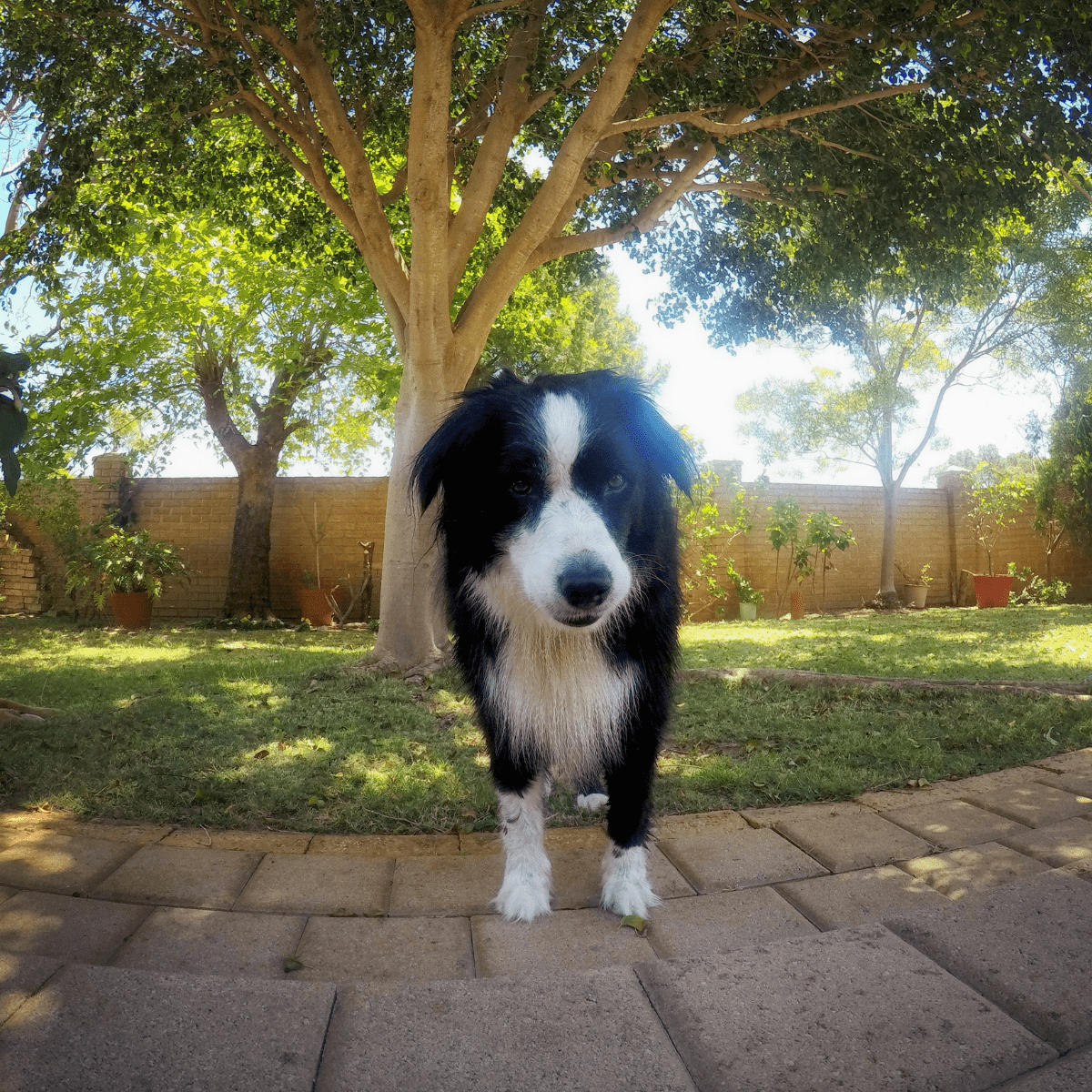 No, your dog doesn't need to wear a collar at home or in the back garden. However, if your dog is sometimes known for escaping, it's best for your dog's safety to keep the collar on, just in case they get out. Having a telephone number on a tag will help you reunite quicker with your dog. Relying solely on a microchip takes a little longer as someone needs to take them to the vets or the local dog warden needs to collect. This process can be slow and takes even longer, especially over weekends. It will save you a lot of worrying as there is nothing worse than losing your beloved dog. 
Conclusion
I hope this has answered your question, and if you don't have a collar on your dog outside, it's probably time you start. £2,000 is a lot of money for most of us. It just shows the importance of wearing a collar.