If your dog has itchy, red, and scaly skin, Triamcinolone Acetonide cream might help. It is not safe for every dog, so read on to see if it is safe for your dog.
You can use a bit of human Triamcinolone Acetonide cream on dogs. It's not harmful to them when applied correctly. However, it would be best if you considered a few factors before using it on your dog. Such as the area you want to apply it to and is your dog a frequent self-chewer or a self-licker. The amount you use is also essential to know. Let us go over the best practices for using Triamcinolone Acetonide on dogs.
About Triamcinolone Acetonide Cream
Triamcinolone acetonide is an excellent medication for treating many skin conditions, including eczema, dermatitis and allergies. It can reduce the swelling and infections caused by these disorders and calm any itching or redness.
This medicine is a type of corticosteroid used topically that helps the body fight inflammation and soothe redness.
Triamcinolone Acetonide Cream Dog Version
There are both human and dog versions of this cream. The dog versions are named below.
Panalog Cream: requires a prescription from a vet
Vetalog Cream: requires a prescription from a vet
How long does it take Triamcinolone Acetonide cream to work?
The benefits of this cream are not immediately seen. After about one day, some dogs' skin will show a positive effect, but others may need up to 7 days before showing signs of healing and reducing redness.
Do not use Triamcinolone Acetonide on:
Burns
Cuts
Open Wounds
Scrapes
Triamcinolone Acetonide cream is perfect for:
Crusting
Dryness
Inflammation
Itchy
Redness
Scaly patches
Never use Triamcinolone Acetonide cream in or around your dogs:
Around or on the genitals
Eyes
Inside Ears
Mouth
Nose
You can use it safely on your dogs:
Back
Base of tail
Belly
Head
Legs
Neck
Outside of ears
Paws
Tail
The Amount To Use
You should apply the cream to a dog's clean skin and ensure you wash your hands before and after. Use a cotton pad or gently dab it on the area using your fingers. Never put more on than needed, or your dog may want to try and lick it off.
If you have to cover a large area, the area you choose is the worse one that's not an open wound, don't cover the whole dog. This cream it's intended for smaller, precise areas only.
If you think your dog will lick it off regardless of the amount used, you should not use the cream because it is unsafe for them to eat. Instead, try using the below. It is lick-safe and made for dogs.
Antiseptic Cream Made Specifically For Dogs (No Prescription Required)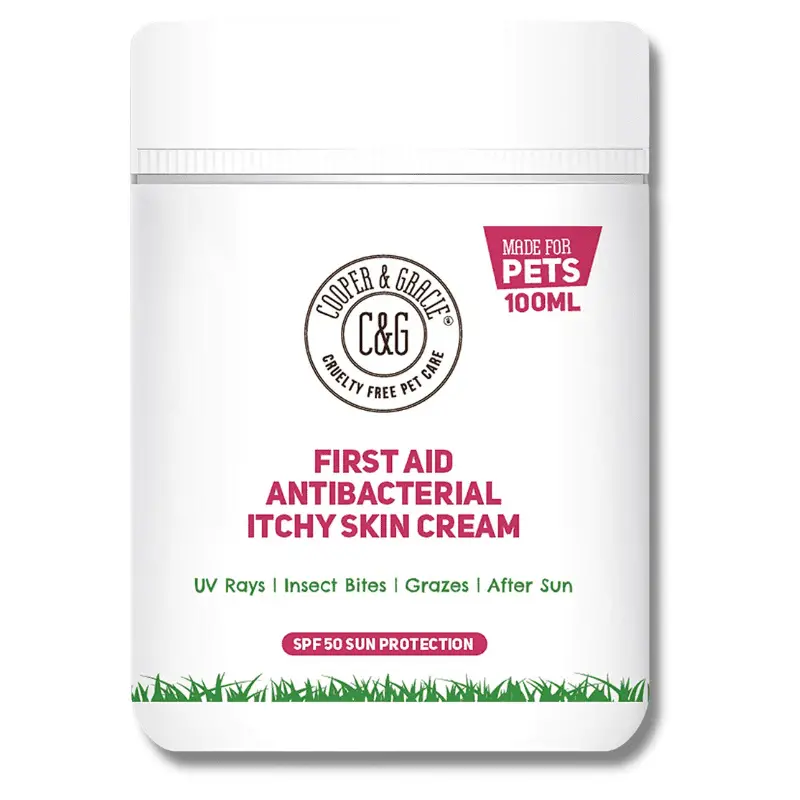 C&G PETS | FIRST-AID ANTIBACTERIAL ITCHY SKIN CREAM WITH SPF 50 | 100% NATURAL ESSENTIAL OIL | MAINTAINS CRACKED ITCHY SKIN | LICK-SAFE NON-TOXIC NON-IRRITANT |HIGHLY ABSORBENT SUN CREAM FOR DOGS 100ML.
What is in Triamcinolone Acetonide cream?
Benzyl Alcohol
Cetyl Alcohol
Emulsifying Wax
Glycerin
Isopropyl Palmitate
Lactic Acid
Purified Water
Sorbitol Solution
Triamcinolone Acetonide
Signs of Triamcinolone Acetonide cream toxicosis
Diarrhoea
Lethargy
Vomiting
Weakness
When To See A Vet
If the problem persists, or if the issues get any worse. If in doubt, always take your dog to the vet rather than trying to treat them at home. You must go to the vet for a prescription if you require the dog version of Triamcinolone Acetonide.
Your vet may recommend something better to use on your dog's skin instead. So it is a worthwhile trip!
Suggestion To Help Your Dog
If you're concerned about your dog's skin, you may want to find the root cause. One place you can look into and can be easily managed by a dog parent is the food they eat.
I recommend changing your dog's food to the opposite primary ingredient type. For instance, if you give your dog chicken dog food, try lamb or beef instead.
If the dog food you give them has grains, try one without.
Make sure you pick the best food for your dog by looking at the back of the packet and finding ingredients labelled as pure or fresh.
Don't go for brands with bone meal or words you can't pronounce. These are not good for your dog.
You may also want to try hypoallergenic dog food for dogs suffering from allergies and intolerances. The food uses single proteins, which can help determine if a dog is allergic to protein.
Hopefully, the issue with your dog's skin is related to their food and is an easy fix. Perhaps in the future, you wouldn't need to use a cream on them; they will be happy and have healthy skin.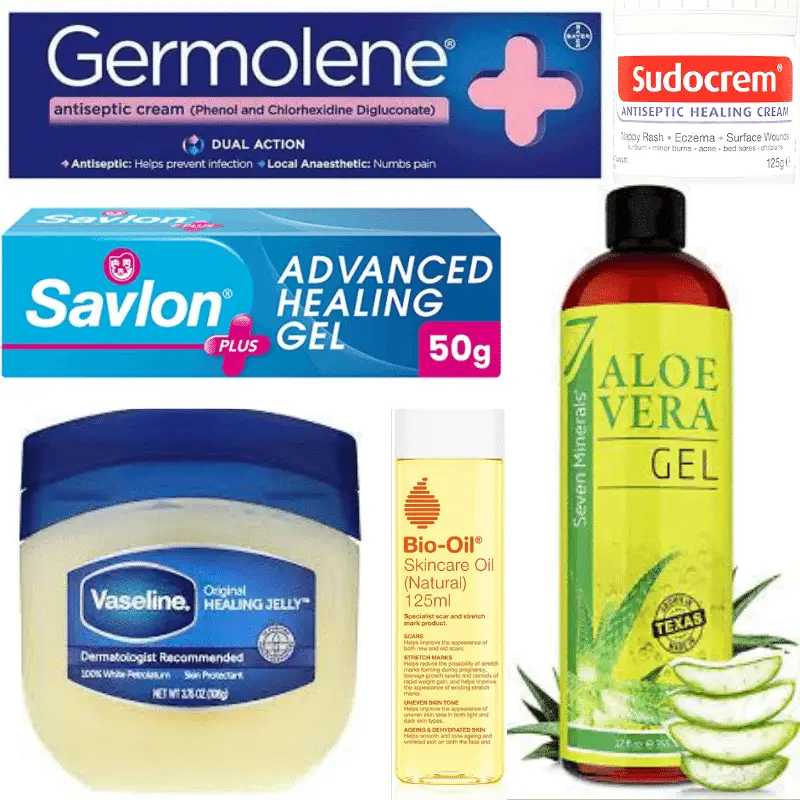 Check these other products to see if they are safe for dogs.
Conclusion

I hope I have answered your questions on human Triamcinolone Acetonide cream. This cream is okay for dogs, but I recommend using a cream for dogs instead. Although for short-term emergency use until other creams are available or until you can get to the vet's office, this is fine.
Good Luck!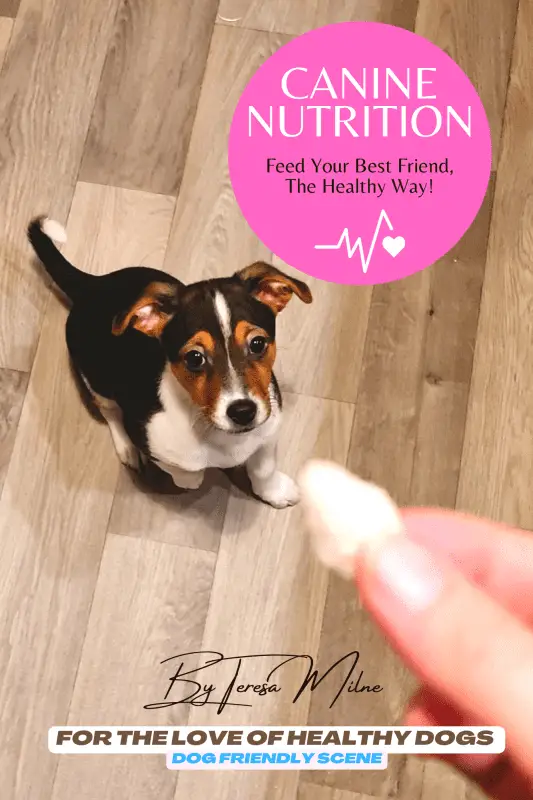 Get My Book!
Author: Teresa Milne
Cram-Packed With Information That Matters
Want to know more about dogs and how to look after them nutritionally? If so, I have written a book of my top and most important advice for any dog owner, whether you are new to dog parenting or an existing one. My book will arm you with the tools of knowledge so you can make the best choices for your dog's health.
The ultimate aim is healthy, happy dogs that live longer with their owners!
118 pages long and 43 chapters
Release date: July 2022
Written by Canine Nutritionist Educator
A proud dog mum
Available to buy on Amazon