As a responsible dog parent, you must always research beforehand if you're adding or changing something that could affect your dog's health. Especially if you are not sure about it, you should stop and get the facts first. So, I'm glad you here to find out if it's safe to use Bio-Oil on a dog.
Bio-Oil is non-toxic to dogs if applied correctly. However, you need to consider if your dog is a self licker or chewer. Bio-Oil is highly toxic to dogs and can cause liver failure or liver damage if consumed excessively.
Although applying a small amount to your dog's skin won't necessarily harm them for short term use, however, there are other well-suited products to use rather than Bio-Oil. You need to consider if your dog is a self licker or a self chewer. There are better long term use products on the market designed for dogs that are lick safe and will come with no risk to their health. Choosing a better option would be better than using oil for human cosmetic purposes on dogs.
What is Bio-Oil?
Bio-Oil was made in 1987 in South Africa and was designed to help reduce the appearance of scars such as stretch marks. Bio-Oil can also soften wrinkles and reduce hyperpigmentation on the face.
The above is what Bio-Oil is mainly used for in humans, and as you can see, I dont think dogs are bothered about scars or reducing wrinkles. However, it is an oil-based treatment that could work well with dry skin problems in dogs. Let's find out.
Will Bio-Oil help my dog's skin?
Bio-Oil is known for its fantastic skin transformation in humans; it's designed for humans and is not made for dogs. It could cause your dog's skin to feel smooth and hydrated; however, using Bio-Oil will bring risks to your dog's health, mostly when consumed. If consumed, it can cause liver failure or liver damage in dogs.
What is in Bio-Oil?
The main ingredient is mineral oil and comes from the liquid paraffin family.
Mineral oil.
Sunflower seed oil.
Tocopheryl acetate (vitamin E)
Anthemis nobilis flower (chamomile) oil.
Lavandula angustifolia (lavender) oil.
Rosmarinus officinalis (rosemary) oil.
Calendula officinalis (marigold) extract.
Glycine soja (soybean) oil.
Instead of Bio-Oil
As you know, Bio-Oil isn't the best option for your dog's skin, and it's made for humans and not dogs. The ingredients, if they were consumed, are toxic to dogs. We know that most dogs often lick and chew themselves as well. The good thing is that creams or oils made for dogs are lick safe, meaning if your dog does behave like a dog and licks or chews himself, he won't be licking off nasty ingredients or chemicals that can be toxic to your beloved pet. Below are products designed for dogs to have a look at. Depending on what you were trying to achieve in using Bio-Oil, I have listed the most common ones I think you may have thought were a good idea: itchy skin, dry skin, spittling skin, or even minor cuts and scrapes. Below are much safer options for your dog.
Recommended Read: Can I Use Aveeno Lotion On My Dog?
Better options than Bio-Oil for dogs
Itchy skin balm
It's natural, organic and made for a dog, and the good news is that it is lick-safe! The balm from the progroom smells good; unlike some balms, they can be a bit stinky.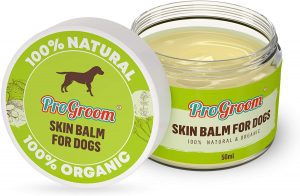 progroom Dog Skin Balm for Itchy Skin Relief – Amazon
Dry Skin
Dry skin balm is 100% natural and made for dogs, and it is lick-safe. The cream also has antifungal properties.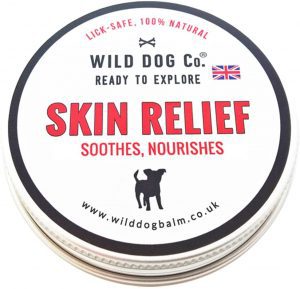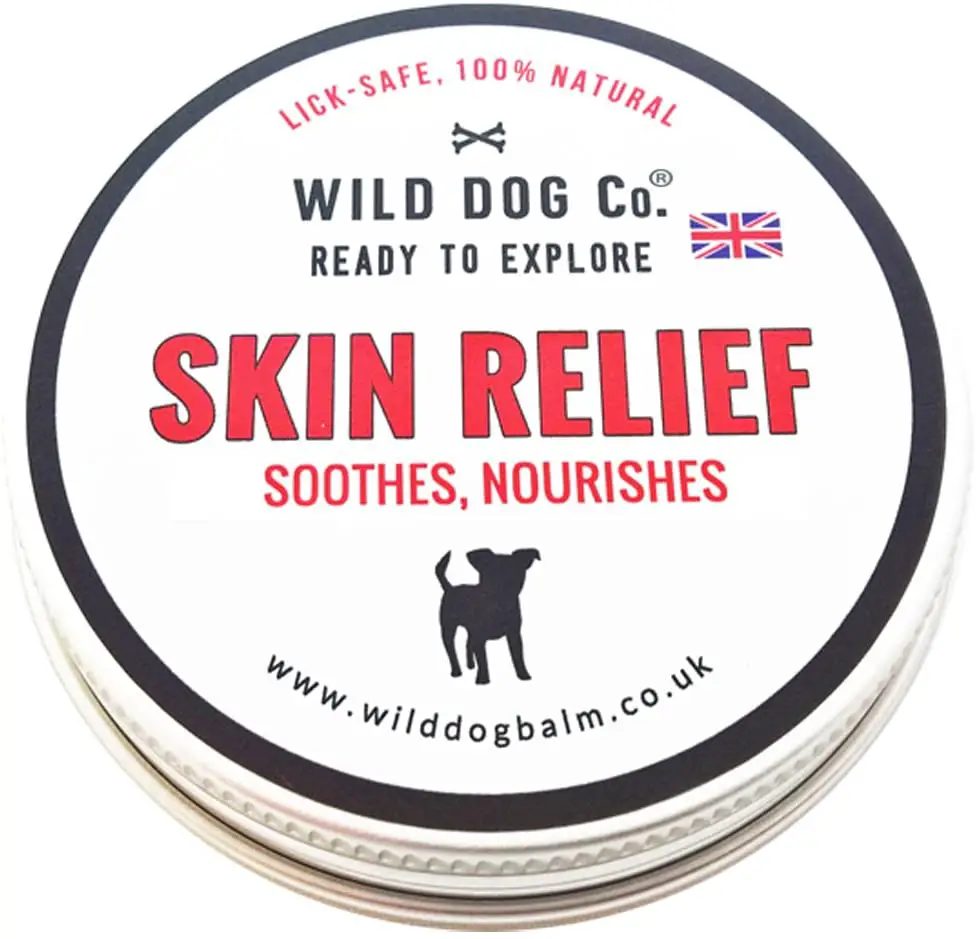 Dog Balm for dry skin by Wild Dog Co – Amazon
Small cuts and grazes
Antiseptic spray for dogs, with antibacterial, antifungal and antiviral properties. You can use it safely on your dog from head to toe.

Spray bottle of antiseptic by Leucillin – Amazon
Spittling or cracking skin
This is my favourite. I use this cream on my dog's skin; it's lick-safe, non-toxic, and is perfect for cracking skin. Smells great and is very well priced for the amount you get of 100ml. It also is good for itchy skin and has an SPF in it.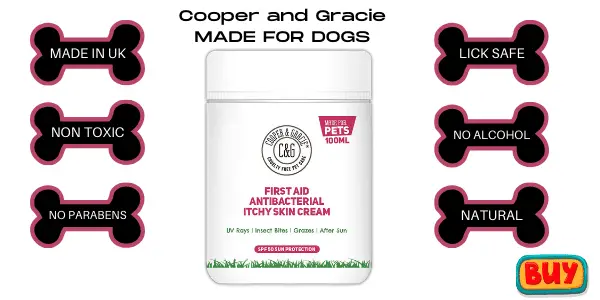 C&G PETS – Sun cream, perfect for skin that cracks or splits. Amazon
Recommended Reading:
Conclusion
There is a better treatment for dogs than Bio-Oil to help dogs get over itchy skin, dry skin, spittling skin, or even minor cuts and scrapes. It would be better to choose something that has been made with dogs in mind. However, if you have no choice other than to use Bio-Oil, you must keep an eye on your dog in case of any reactions, and if your dog is a self licker and self chewer, you must watch them because it can be toxic to dogs if consumed.