It's a pretty scary time when sending your precious puppy or dog off for surgery, many times I have sat waiting for my phone to ring with the good news that all is okay, went to plan, and my dog was ready for collection. The sign of relief is fantastic.
So, your dog has either just been neutered or about to be neutered, (or spayed for female dogs) and you would like to know how soon you can get back to walking your dog. I understand that this is a fundamental question that we thought we would cover. Not only your dog deserves the routine they had before, but you do too. Getting back to those lovely country walks or even if it's around the block in your home town it's essential to get back to regular daily exercise. My dog took a little while to get back to normal as she was fatigued after surgery and was a bit sad. Any surgical procedure can be a considerable challenge, so understanding your dog and their environment is the easiest way of dealing with their post-op care. Whether they are male and female dogs, the below recommendations will apply to both.
How soon can I walk my dog after neutering?
The advised amount of time is 24hrs to 48hrs post-surgery. Within this time, your dog can have some gentle exercise in the garden. After this time, just short walks until they have been seen by a veterinary professional, which is usually three days after taking them home. Depending on what your vet says you will need to continue on short walks up until the next visit which is usually ten days after surgery. Then after this time, your dog should be fully recovered and getting back to his or her regular exercise routine.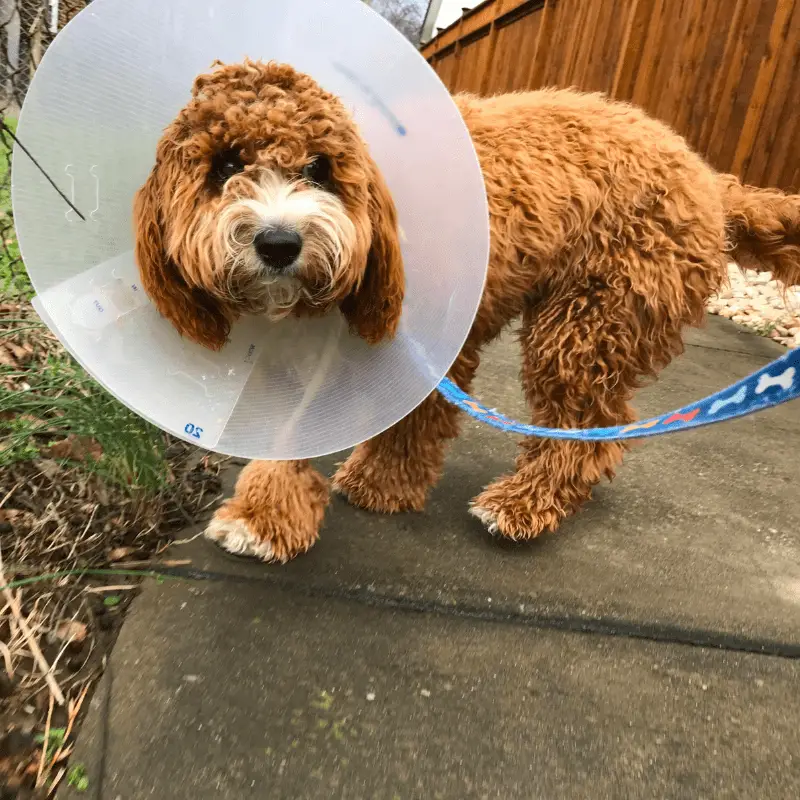 General timeline for dog walking
| Time from Surgery | Guidelines |
| --- | --- |
| 24hrs to 48hrs | Rest and no walking |
| Two to three days | Light garden exercise only |
| Three to ten days | Short walk's only |
| Ten to fourteen days onwards | Back to normal |
Guideline table for exercise after neutering
Whether your dog is a recently neutered adult dog or a recently neutered puppy, it's essential always to follow your vet's advice. Use for guidelines only and or before surgery research.
Bringing Your Dog Home After Surgery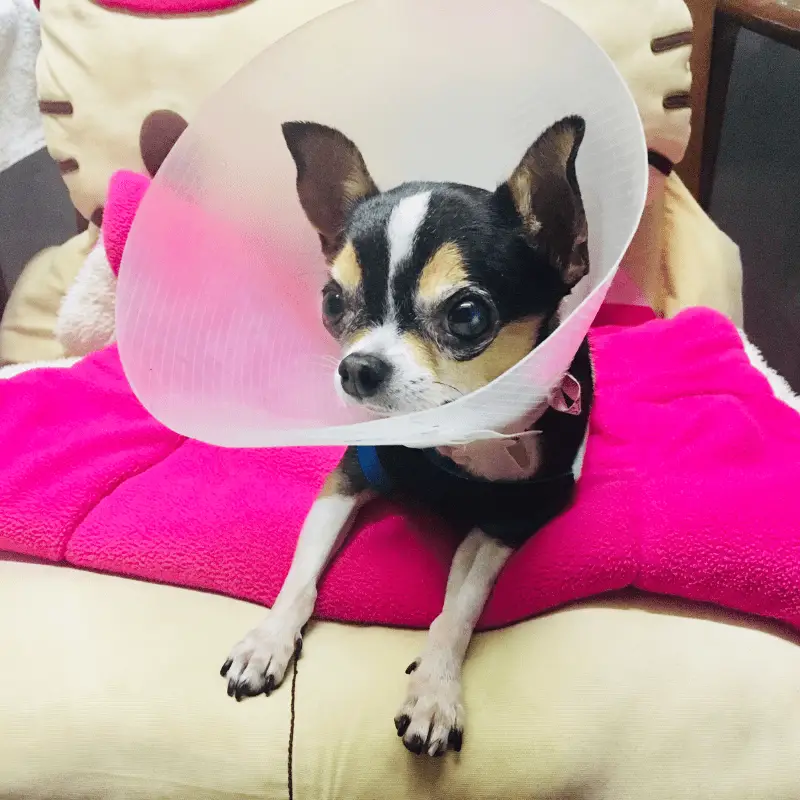 Male or female dogs need to rest, try to keep them as calm as possible. Try not to play with them as this will get them excited and inform the kids to do the same. The more they rest, the less likely any complications can come of the surgery, also protecting the stitches is one of your essential tasks. They can quickly come loose if your dog is running around the house and getting excited.
Arranging their sleep area after neutering
When you bring your dog home, please make sure their bed or where they usually sleep has been washed, free of any debris, and germs. Having a clean sleeping area for your puppy or dog is essential in keeping the stitched area clean, this will avoid any infection.
Can my dog sleep with a cone on?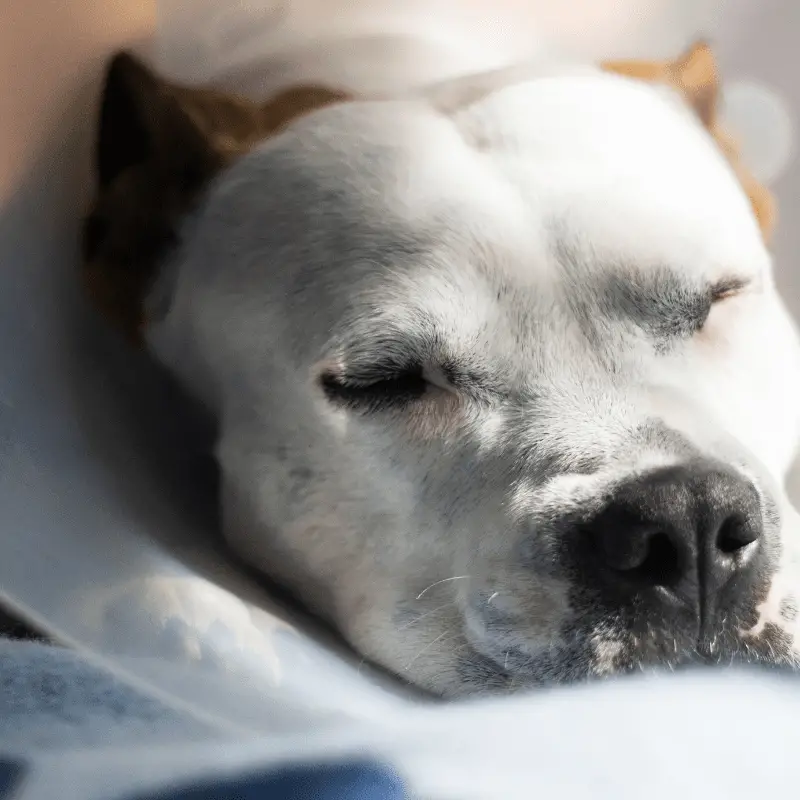 Yes, your dog can sleep with a cone on, it must be left on, so your dog isn't tempted to mess with his or her wound whilst it heals. The dog cone also is known as Elizabethan collar, or E-collar needs to stay on at all times until your dog is fully healed.
When to take the cone off after dog neuter?
The cone is crucial for protecting your dog's wound. However, the healing process can take up to two weeks, so the cone will need to be on their head 10-14 days after surgery and only then may it be safe enough to remove!
How long after neuter can dog run?
It is recommended that your dog should not be running for at least ten days. However, healing time depends on the individual dog and any complications you might have encountered during or post-surgery.
Other animals in the house
If you are lucky to have more than one dog or any other pet in your household, you may want to think about separating them for a while. Perhaps just until the following morning, since your puppy or dog will be feeling a little tired and delicate, so keeping your dog away from other pets in the house would be a good idea.
Leaving your dog at home after being neutered or spayed
It's a good idea if you do need to leave the house is to put them in a crate or playpen; however, if your dog isn't used to being in a crate, it possibly could cause them more stress. If you can't get someone to look after them, then booking time off from work would be a good idea. The most critical days are the first three days after surgery.
How far can I walk my dog after being neutered or spayed?
It does depend on your dog, and whether or not they are used to a large amount of daily exercise or short amounts. It's recommended that your dog should only complete 50% of their daily routine after three-day post-surgery procedure and before three days, only 25% depending on recovery. However, you can check this with your vet at your three-day check-up appointment to confirm. When and if you do decide to you take your dog out, you should ensure the wound is covered and removed when back at home.
Self-checks
When I had my dogs neutered, I regularly checked my dog daily for any signs of any infection in and around the incision whilst making sure the healing process is going smoothly. It's good to do this because you can catch any potential infection's early. The earlier you spot it, the better chance of a quick recovery. If you think it's infected, you must take them to the vet straight away. Your vet will prescribe you what you need to stop the infection and also clean the area. Dont mess with the wound yourself, or use anything on it other than what has been subscribed.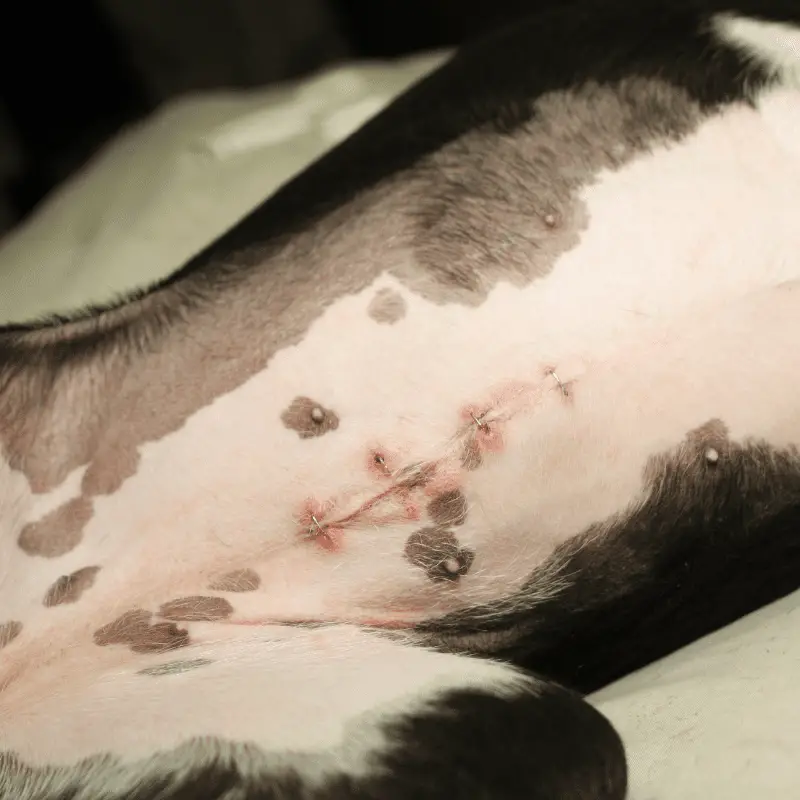 Signs of infection
You are mainly looking for signs of redness, pus, lumps, bumps and any gaps between the stitches; all of these are possible signs of an infection. Your dog may also be lethargic and generally unhappy. They could be aggressive when you self check the area as dogs tend to lash out when they are in pain, so knowing your dog's behaviour is again very important.
Recommended reading:
Conclusion
You can walk your dog for a walk after being neutered or spayed. However, it would be best if you stuck to the timeline suggestions from your vet. The above is a guideline that is commonly recommended by professionals with some added personal experience as well. All dogs are different and respond differently to surgery. You must be aware of their environment when you bring them home, try to make them comfortable and try to refrain from having playtime with them, and you be back to normal in no time. If you are in a position to take some time off work to dedicate to your puppy or dog after neutering, this would be a responsible thing to do. The first three days are the most important. Good luck to you and your dog, and I hope it's a quick and easy recovery.